QC11Y QC11 Series (CNC) Hydraulic guillotine shear sheet metal guillotine cutting machine Hydraulic gate-type shears
Performance Characteristics:
1.The knife frame, Vibration to eliminate stress, welding machine, durable.
2.The hydraulic system of advanced integrated, good reliability.
3.Using the new blade clearance adjustment mechanism, fast, accurate.
4.Blade adopts a four-side edge, increased use of time.
5.The shear angle electric adjustment, reduce shear plate deformation;
6.The section having a fixed-length cutting;
7.The rear stopper, RV reducer electric adjustment, electronic digital display, accurate and reliable;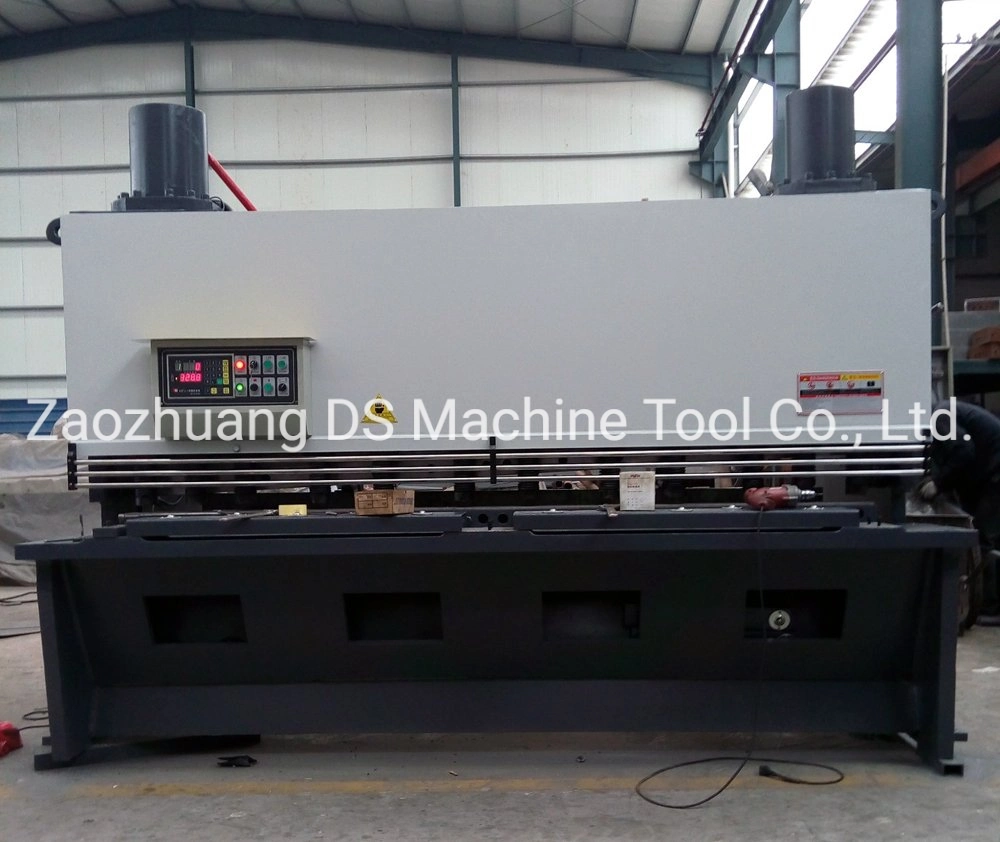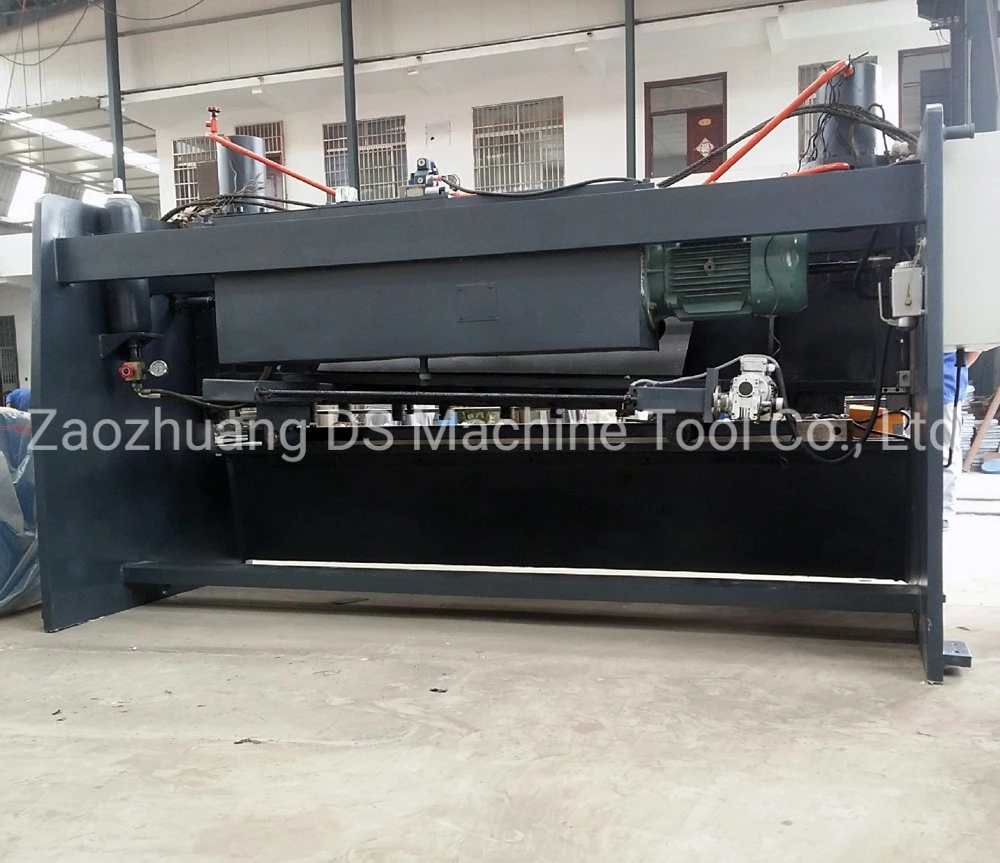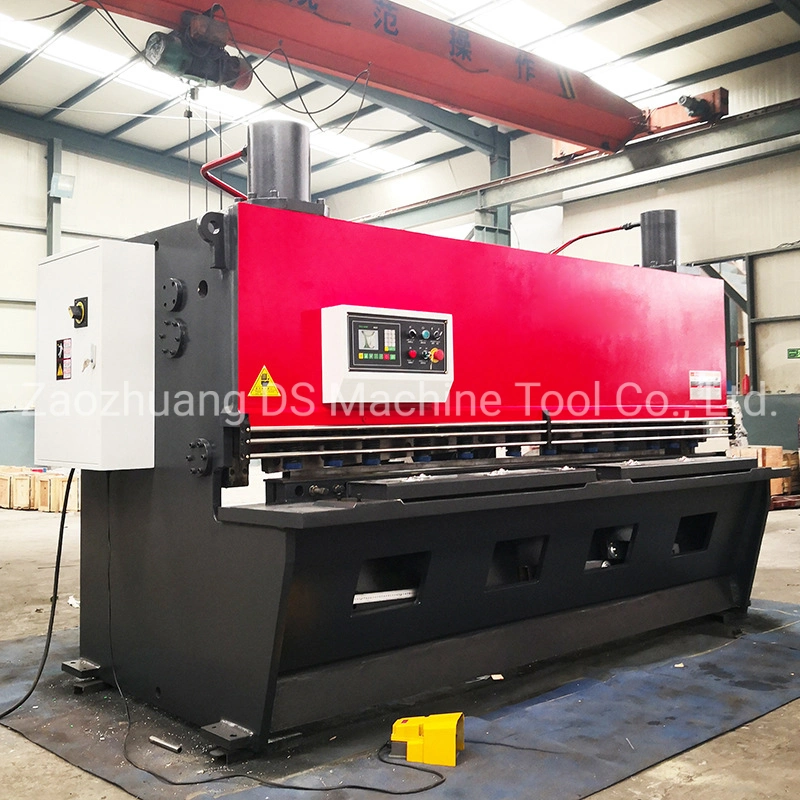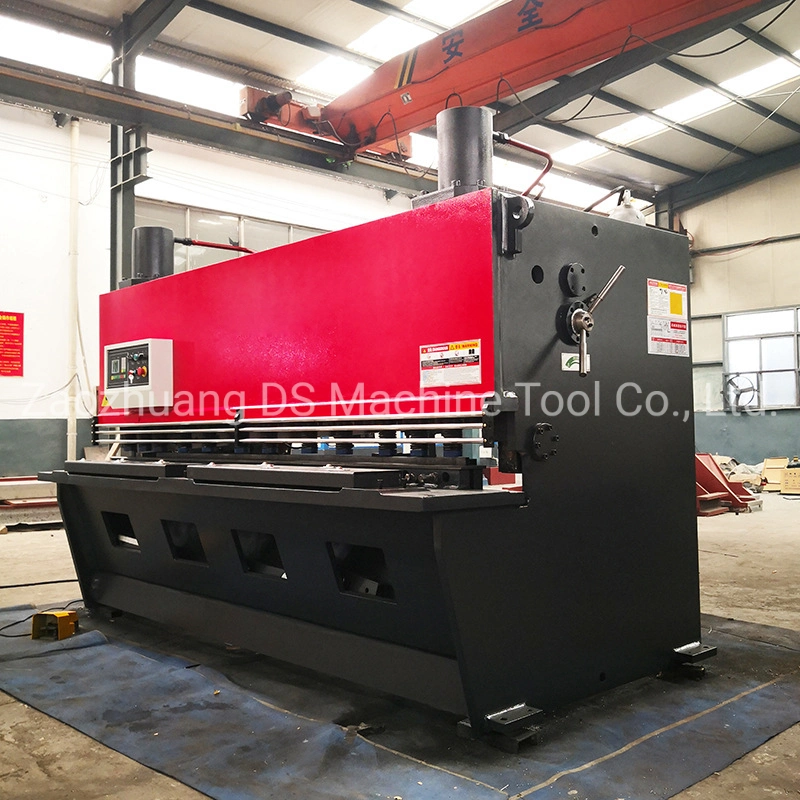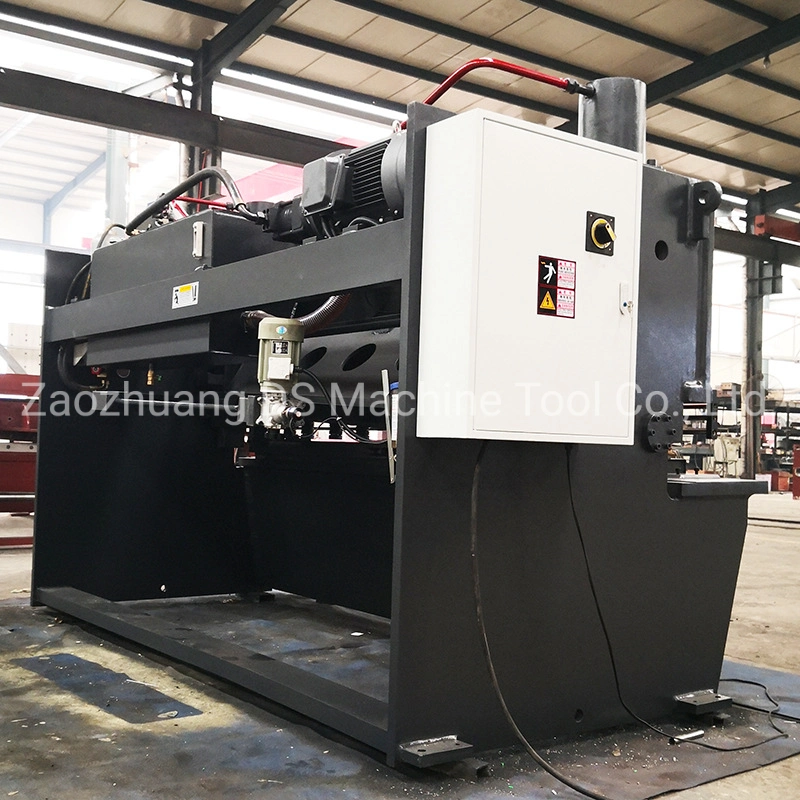 Specifications

Max shear plate thickness (mm)

Max shear plate width (mm)

The limit of the


shear strength (N/mm2)

Shear angle




(

°

)

Working table height

Number of trips (rpm)

Main motor power (kw)

Overall size (mm)

QC11Y-4X2500

4

2500

≤450

0.5-2

800

14-30

5.5

3120*1850*1800

QC11Y-4X3200

4

3200

≤450

0.5-2

800

14-30

7.5

3820*1870*1800

QC11Y-4X4000

4

400

≤450

0.5-2

800

14-30

7.5

4620*1870*1830

QC11Y-6X2500

6

2500

≤450

0.5-2

800

14-30

7.5

3140*1840*1890

QC11Y-6X3200

6

3200

≤450

0.5-2

800

12-28

7.5

3850*1920*1950

QC11Y-6X4000

6

4000

≤450

0.5-2

800

10-24

7.5

4650*1920*1980

QC11Y-8X2500

8

2500

≤450

0.5-2

800

12-28

7.5

3150*1840*2070

QC11Y-8X3200

8

3200

≤450

0.5-2

800

10-24

11

3880*1860*2150

QC11Y-8X4000

8

4000

≤450

0.5-2

800

8-20

11

4700*1860*2180

QC11Y-12X2500

12

2500

≤450

0.5-2.5

800

10-24

15

3150*1970*2070

QC11Y-12X3200

12

3200

≤450

0.5-2.5

800

8-16

18.5

3860*1980*2100

QC11Y-12X4000

12

4000

≤450

0.5-2.5

800

6-14

18.5

4560*1950*2150

QC11Y-16X2500

16

2500

≤450

0.5-2.5

800

8-14

18.5

3160*2080*2400

QC11Y-16X3200

16

3200

≤450

0.5-2.5

800

6-10

22

3860*2100*2520

QC11Y-20X2500

20

2500

≤450

0.5-2.5

850

5-18

22

3260*2220*2600

QC11Y-20X3200

20

3200

≤450

0.5-2.5

900

5-16

18.5

3860*1980*2100

QC11Y-20X4000

20

4000

≤450

0.5-2.5

900

4-16

18.5

4560*1950*2150

QC11Y-20X6000

20

6000

≤450

0.5-2.5

1000

4-14

18.5

3160*2080*2400

QC11Y-25X2500

25

2500

≤450

0.5-3

900

5-16

22

3260*2220*2600

QC11Y-25X3200

25

3200

≤450

0.5-3

900

4-16

37

3860*1980*2100

QC11Y-25X4000

25

4000

≤450

0.5-3

1000

4-16

45

4560*1950*2150

QC11Y-25X6000

25

6000

≤450

0.5-3

1100

4-14

55

3160*2080*2400

QC11Y-30X2500

30

2500

≤450

0.5-3.5

1000

5-16

45

3260*2220*2600

QC11Y-30X3200

30

3200

≤450

0.5-3.5

1100

5-10

55

3860*1980*2100

QC11Y-30X4000

30

4000

≤450

0.532.5

1200

4-10

55

3860*1980*2100

QC11Y-40X2500

20

2500

≤450

0.5-4

1200

3-8

55

3260*2220*2600

QC11Y-40X3200

40

3200

≤450

0.5-4

1200

3-8

55

3860*1980*2100